Basic Pistol Training Class + LTC Class – $125
This is an option of combining two classes running concurrently in one day. You can take our two-hour Basic Pistol Training Class that includes fundamental shooting instruction and shooting practice (see description under that class heading). Immediately after that class you start the LTC class at 11:30am by shooting your fifty-round qualification, followed by the required LTC classroom study and then take the Texas LTC written exam required to complete your application for a Texas License to Carry.
Rules of gun safety

Operation of revolver or semi-automatic

Shooting positions

Recognizing and clearing malfunctions

Unloaded gun practice

Loaded gun practice

LTC shooting qualification

LTC required 4 to 6 hours classroom study

LTC written exam.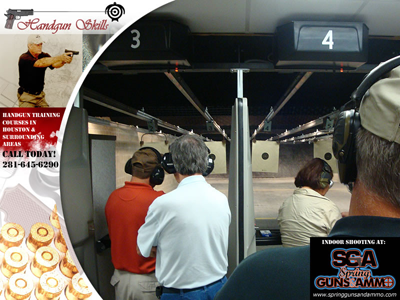 CLASS DATES
May 12th – 9:00am – 5:00pm
June 9th – 9:00am – 5:00pm
July 21st – 9:00am – 5:00pm
Students who are experienced shooters can take just the LTC qualification at 11:00AM, then the classroom study, and the LTC exam for $85.  Students need a revolver or semi-automatic pistol of .32 caliber or greater and 100 rounds of target ammunition (no steel core ammunition) if taking both classes; minimum of one magazine, ear protection & eye protection.  Pistols can be rented for $15 to $25.  This is not a NRA certified class.
$125.00Add to cart
Registration
You should register at least 3 days in advance of class.  If less than three people pre-register the class will be cancelled and deposits refunded.  Last minute registrations taken if three people have pre-registered.
You must be within six months of attaining the age of 21 to take this class.
Pre-payment with your registration is required to reserve a slot for a class.  If you cancel attending more than 48 hours prior to the scheduled start time of a class you've registered for there will be a $50 cancellation fee deducted from your refund to cover our advance administrative costs.  Cancellations within 48 hours of a class are subject to a $75 cancellation fee and no shows do not qualify for any refund.
Please click here to review our full registration policies and details.
Looking for a Texas (LTC) License to Carry Class, formerly CHL License Class in The Woodlands, Conroe, Spring, Montgomery, Tomball, or greater Houston area? We're glad you found us! Give Handgun Skills a call today 281-645-6290.