Advanced Pistol Class – $175
Learn to draw from concealment and shoot accurately within two seconds, how to clear malfunctions instinctively, ammunition management, off-hand shooting, one handed shooting, multiple shooting positions, how to continue the fight when injured, shooting under extreme stress, and threat assessment.
Instinctive shooting & point shooting

Flash sight picture shooting

Balancing speed & accuracy

Controlling rapid fire

Rapid reloads & malfunction clearings

Managing magazines & ammunition

Off-hand & one hand shooting

Getting off the "X"

Threat assessment & management

Improvised shooting positions

Use of concealment & cover

Stress induced shooting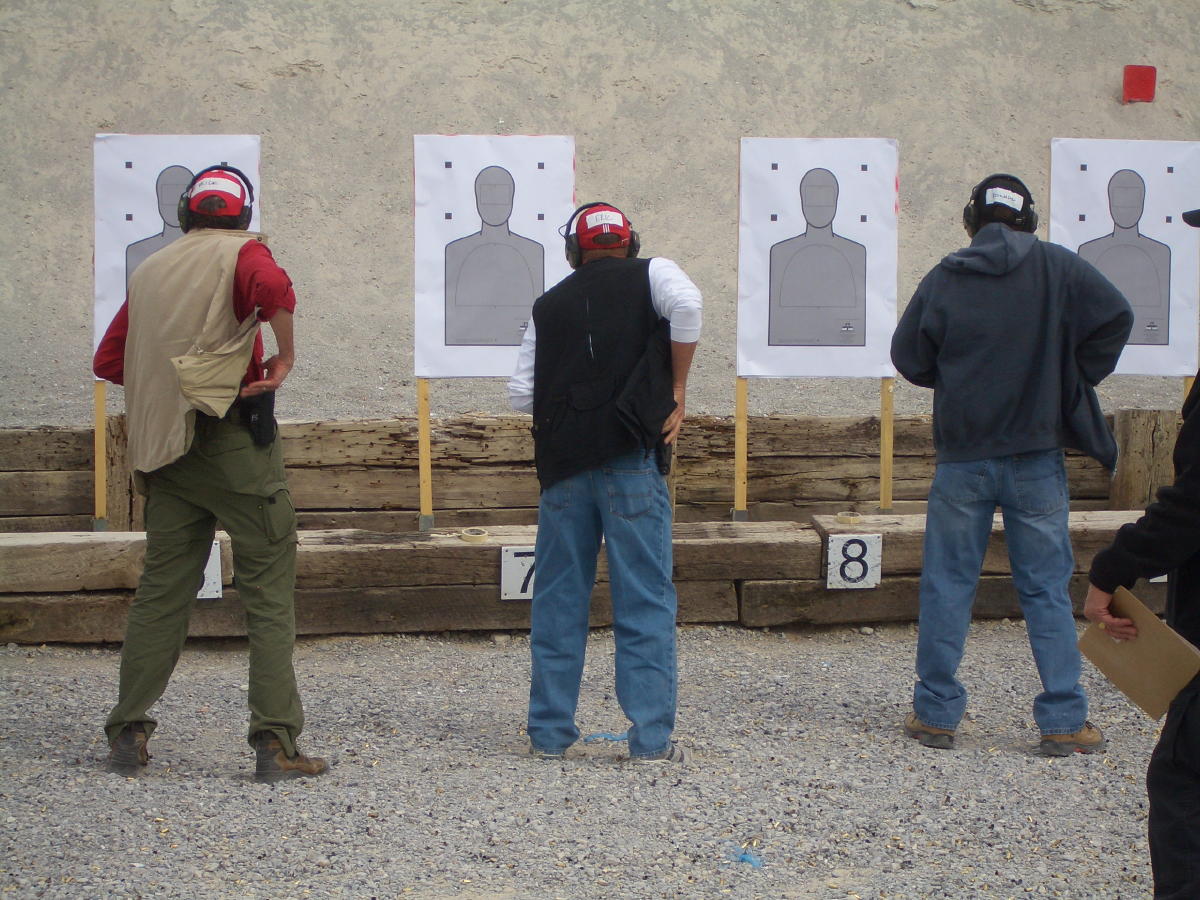 CLASS DATES
Mar 17th – 8:30am – 5:00pm
This one-day class focuses on drawing and firing from a concealed holster in situations where speed, accuracy, movement, and threat assessment could be lifesaving. Students will learn how to continue the fight if they are injured through challenging one handed shooting and malfunction clearances. This class will be physically draining as it involves a lot of movement while shooting. Students must be experienced safe shooters and be pre-qualified to take this class for safety reasons.
Students need a full sized 9mm or greater caliber semi-automatic pistol, 350 rounds of factory loaded target ammunition, a belt mounted outside the waistband holster, a belt mounted two magazine holster, a concealment garment that fully covers the holstered pistol, electronic ear protection, and eye protection. This is not a NRA certified class.
Registration
You must register at least 5 days in advance of class.  If less than four people pre-register the class will be cancelled and deposits refunded.  Last minute registrations taken if four people have pre-registered.
You may call 281-645-6290 to register and pay if you do not want to submit an online registration.  Be sure to supply telephone number where you can be contacted during the day if you leave a message.
Please click here to review our registration policies and details (popup).
Looking for an Advanced Pistol  firearm training course in The Woodlands, Conroe, Spring, Montgomery, Tomball, or greater Houston area? We're glad you found us! Give Handgun Skills a call today 281-645-6290.